Mac and Cheese Anyone?
Imagine this. You've just come in from a surf or a wild and wintery walk along the Cornish Coast Path. You're cold. You're hungry. But the day before you had a seriously fabulous Mac and Cheese Delivery, you know you're literally 20/25 minutes away from a bubbling array of creamy cheesy pasta featuring some seriously indulgent ingredients. We LOVE this humble dish.
Artisan Baked Mac and Cheese.
Our classic Mac and Cheese will include, Lobster with smoky chilli jam, Wild mushroom, Cornish chorizo and rustic garlic croutons, Smoked cheese and pulled brisket.
Mac and Cheese Bundle
3 x mac and dishes. Order now!
1 mac and cheese with chilli chorizo and rustic garlic croutons.
1 smoky mac and cheese with slow coked beef brisket.
1 mac and cheese with wild mushrooms.
Mac and Cheese Life:
Some excellent examples of perfect Mac and Cheese moments, all about coming in from the cold, all about getting cosy by the fire. There are times for Mac and Cheese.
Send us your perfect Mac and Cheese moments for social media inclusion. Get cheesy, get famous – well famous ish.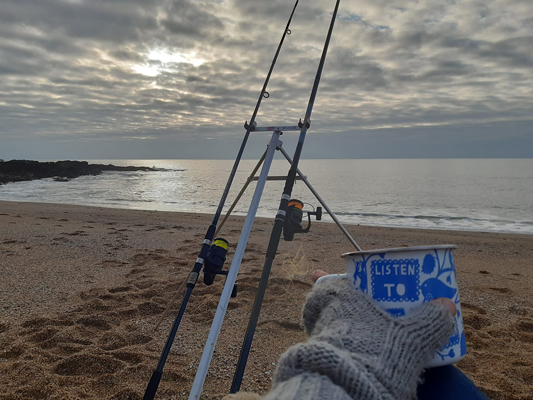 January 1st 2020. Me, fishing off Loe Bar, getting cold, catching and being annoyed by only dogfish. A brew to keep me warm, but a flask of mac and cheese would have gone down very well indeed.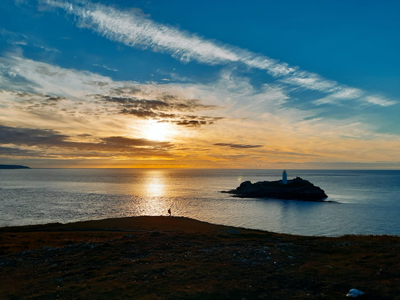 September 2020. One of my local beaches, at sunset from the top of the hill, it was warm when I got there but blimey it was cold when I left. Mac and cheese would have saved the day. Great photo though!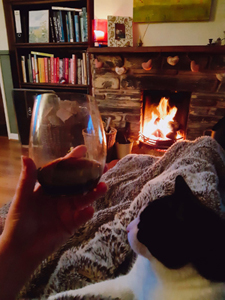 Crackly fire. A comfy blanket. A Pedro X and a cat. Purrfect Mac and Cheese moment.
Feline photo with kind permission of 'The Black and White One' Aka Alfie who we paid in snacks for the use of his fireside photo. Thanks Alfie, you're the best.